BitDefender Antivirus Pro Review
Manufacturer: Herman Street
Product: Antivirus, Antispyware
Licenses: 1 PC
Systems: : Windows XP SP2, Vista, Windows 7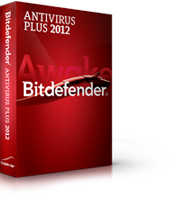 Review
Overall: 9
The quality of the "engine" is still intact and gives BitDefender antivirus one of the top spots in our top 10 antivirus selection. The right choice, if price is the only important factor in your selection and you are not planning to add any other dedicated components (like a dedicated antispyware) to your line of defense.
Pros:
High detection rate
Functional user interface
Inexpensive for a single license
Cons:
Randomly heavy on system resources
Slow scan speed
Detection Rate: 9
BitDefender antivirus is consistently one of the top scorers in independent tests carried out on detection rate. The combination of antivirus and antispyware ensures a top level protection, though it may come with a few more false alarms than average.
Light on Resources: 6
The scan engine can sometime bog down your computer. That's not necessarily due to the scan engine itself but to its interaction with other software components running on your machine. The user interface can be as heavy on system memory as the engine itself. Needs some improvements.
Ease of Use: 8
BitDefender antivirus' user interface is very complete and tries to put together different functions and informative panels in an easy to understand fashion. The style is rather open to debate, though.
Features: 7
Scans and removes viruses and spyware
Scans all Web, e-mail and instant messaging traffic in real-time
Proactively protects against new virus outbreaks using advanced behavioural analysis
Laptop Mode prolongs battery life
Instant Messaging Encryption (only for supported IMs)
Gamer Mode to reduce the system load to guarantee top performances and minimize latency
Free technical phone support, 24/7
QuickScan utilizes in-the-cloud technology for virus removal, with minimal system impact.
Activate Game, Laptop, or Silent Mode to minimize interruptions, prolong battery life, or reduce system load to ensure seamless and secure computing.
Scan Speed: 6
Scan speed has been massively improved with the latest versions, but it has still some way to go. In some of our tests it has been more than 20% below the average scanning time.
Value for Money: 9
BitDefender Antivirus Pro 2011 is exceptionally good at detecting viruses and malware, but it can do so with a few hiccups depending on your system. Its set of features is average with an easy to use interface, which might not be to everyone's taste. Despite the very low price, it is a less obvious choice than it used to be.
Specifications
System Requirements
Supported Operating Systems
Windows XP SP2, Vista, Windows 7
Hardware and Software Requirements
Windows XP with Service Pack 2 (32/64 bit) or higher
800 MHz or higher processor
512 MB of RAM Memory (512 MB recommended)
450 MB available hard disk space

Windows Vista and Windows 7
800 MHz or higher processor
1 GB of RAM Memory (1 GB recommended)
450 MB available hard disk space
Software requirements for supported features
Yahoo Messenger 8.5
Windows Live Messenger 8
Firefox 2.5+
Thunderbird 2.0.0.17
Outlook 2000, 2003, 2007
Outlook Express
Windows Mail
Screenshots